Always
Seek
Knowledge
– First Cry Parenting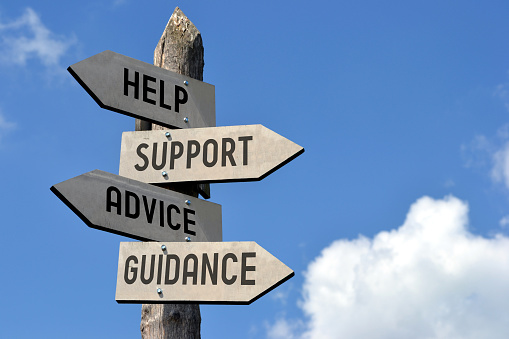 It is 3:00 PM and eight grade students begin to trickle into Room G12 at East Middle School for Study Back. Supersonic Team Leaders, Mrs. Wren and Mr. Davey greet each student with a smile, a question, or a funny anecdote. Some students begin working on their own while others wait to speak to a teacher. As students settle into work, Mrs. Wren touches base with individuals and signs them in. The common thread is that every student is getting the support they need when they need it.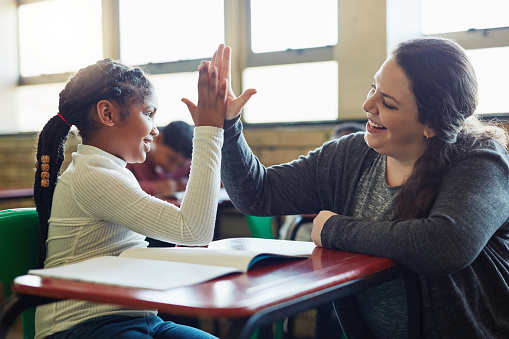 Mr. Brad Barringer, East Middle School principal, and his staff have implemented an after-school support program called Study Back to not only address the district's goals of re engagement, reintegration, and remediation but more importantly to provide a safe space for students to catch up, review or receive instruction on assignments from their daily coursework.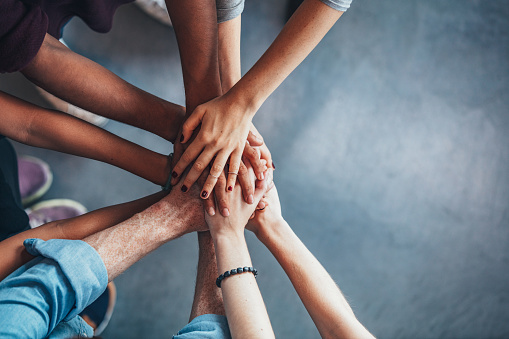 The Supersonic team is one of 6 teams at EMS. Each team has a designated room to conduct the Monday, Tuesday, and Thursday Study Back sessions. Each Study Back session is led by two teachers from their team who have volunteered. When asked why volunteer, Mr. Davey responded,
"It is all about relationship building and providing more opportunities for students to learn." 
He also stated that he and Mrs. Wren have worked together for many years and can support students' needs by dividing and conquering according to each other's expertise. Mary Wren's expertise lies in Math and Mr. Davey's in English and between the two of them, they can figure out Social Studies and Science questions when asked by students.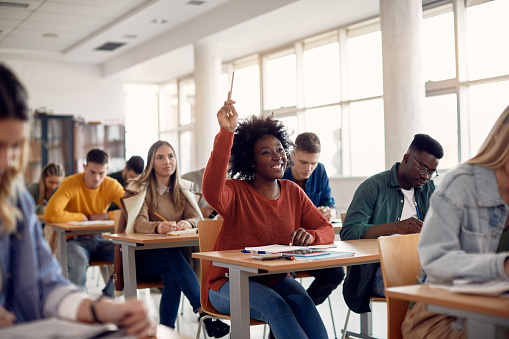 Study Back sessions are voluntarily attended by students. It is meant to be a support, not a consequence. Each day's attendance may vary, but typically 10-15 students take advantage of the program. Some students attend all or most of the sessions and some students may drop in every couple of weeks. It all depends upon the needs of the students as new concepts are introduced and taught in their daily core classes.
8th-grade student, Rachel, says that she likes coming to Study Back so she can better focus. Her table partner, Laurice, gives "more time to do her assignments" as the reason she chooses to attend Study Back.
Laniah comes to Study Back to get missing assignments completed and feels relieved when she gets them handed to her teachers.
It is evident these students and teachers care about education and all that it can offer. This is why these students and teachers are committed to this after-school time. Growth may not be evident in one specific session, but it certainly becomes evident over time. Mr. Davey fondly remembers one such moment. He relays the story of a student he taught how to study for a test and then witnessed this student later lead a study group on his own where he and his peers quizzed each other for an upcoming exam.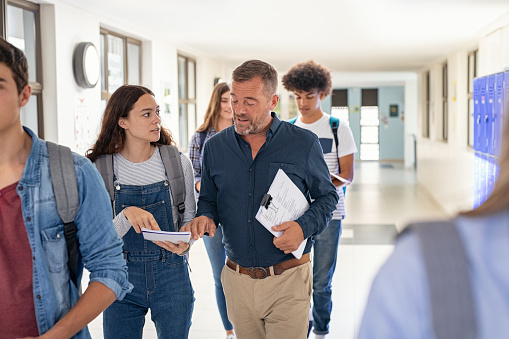 Reengaging students three times a week after school by providing remediation support puts students on a path to learning about content and themselves as learners. The opportunity to continue that path after the dismissal bell rings is what Study Back provides. Thank you EMS teachers and students!
 "If you are not willing to learn, no one can help you. If you are determined to learn, no one can stop you." Zig Ziglar