I am seated at a long lunch table in Whittier Elementary. A particularly chatty third grader is recounting his adventures on the videogame Minecraft.
I nod waiting for the inevitable question that comes every day from this same child: "Do you play Minecraft?"
I answer him every day that, no, I do not play Minecraft but I have watched people play. The child briefly loses a bit of enthusiasm until he realizes that once again he gets to explain the rules to me.  It's a conversation I never tired of.
My lunch at Whittier is part of the

Providence Formation Program,

a

volunteer program of

the

University of Providence.

 D

irected by Stephanie

Schnider

, it

places college student volunteers in either Whittier

or

Eagle

M

ount to give

UP

students

a

n

opportunity

to give back to their community and to grow as a

n individual

.
My work was at Whittier, where I spent time with another UP student each week.  Our job is to be there in whatever capacity they can use us.  Some teachers have their college volunteers do individual tutoring with struggling students; some have us help throughout the classroom, or run games or reading sessions.
Each volunteer from UP enters the program with a kindergarten class and follows that class through until third grade, which is when the college students would be slated for graduation. Volunteers truly get to know the students and be present in their school activities.  The program stemmed from a partnership with Graduation Matters.
The importance of my sitting at that lunch table became more evident when I

learned that 98 percent of Whittier students receive free or reduced lunch.  

That means

lunch may be the best meal many of these students get each day.  That's quite an eye-opener for college students.
Our presence is more than just help in the classroom, it's also an opportunity to allow these students to connect with someone outside their family and teacher.  Even though some of these children live in very difficult situations, they get to spend one-on-one time with college students. And just maybe it will help them realize that college is not some far-a-way dreamland, it isn't Minecraft, and it can be a reality.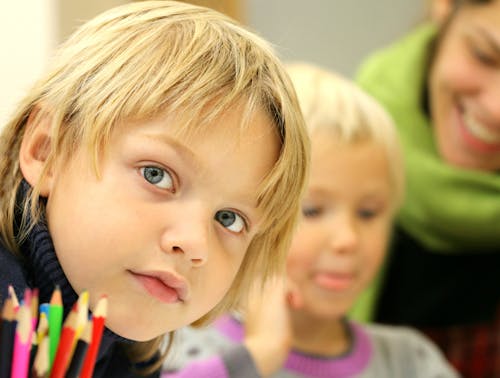 Many of my fellow UP volunteers at Whittier talk about how impactful it is to hear stories from students.  Oftentimes they are hard to hear.  Many youngsters have lost one or both parents, some bounce between houses or are on the brink of homelessness, some have a history of abuse.
These students are the face of what teachers see each day.  That, too, is a sobering reality for those of us who volunteer.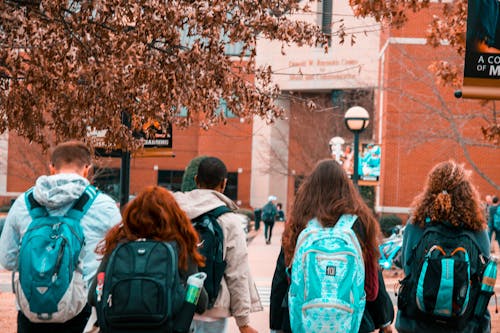 But we relish our time with the children.  And it's satisfying to walk into a classroom and see their faces light up.  The Providence Formation Program

truly meets its goal of benefitting not just the young students, but the college students as well.
At the end of the four-years of volunteer service, we hold a special graduation to let the elementary students have one last farewell with their college volunteer buddies. For me, the program ended last spring.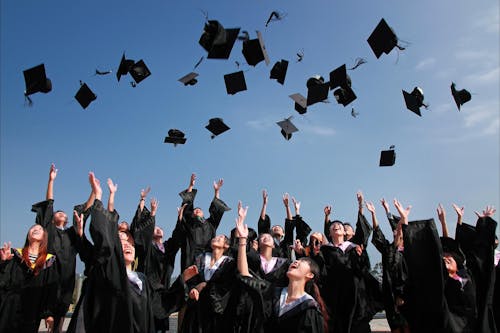 I watched the children I had seen grow from kindergarten to third grade, the children I had shared so much time with, the children that had shown me incredible resilience and perseverance.  I watched them as if watching from that lunch table. When one particular student came across the stage with his paper graduation cap, I looked at him as he walked over for a hug, and thought maybe I will play Minecraft now.