GFPS School Board Elections will be held on May 2nd at the fairgrounds and voting will be completed by 8:00pm. Mailed ballots will be going out on April 17th. If you don't receive a ballot you can get one at the cascade county elections office. Mailed ballots should be sent in 4 days prior to the election to ensure your vote. Important dates to remember:
May 1, 2023, Last day to vote at the Elections Office. The office will be open from
8:00 a.m. – 5:00 p.m.
May 1, 2023, Absentee ballots may be requested until noon the day before the election.
May 2, 2023 – Election Day. Voting will take place at the Expo Park, Exhibition Hall from
7:00 a.m. – 8:00 p.m.
Please contact the Elections Office at 406-454-6803 with any questions you may have.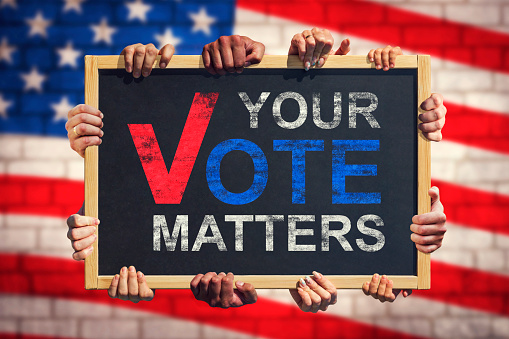 As a reminder, a school board trustee is responsible for adopting and enforcing all policies related to management of Great Falls Public Schools. Their ultimate purpose is to ensure the policies and practices of the district support all students, individually and collectively, to have appropriate opportunities to achieve academic success.
This is a voluntary position. None of the trustees are compensated. Great Falls Public Schools has seven trustees. Learn more here: https://www.gfps.k12.mt.us/domain/130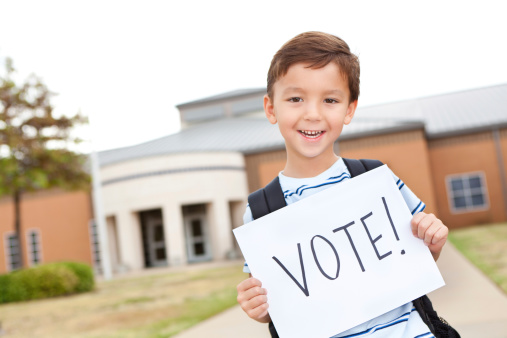 There are five community members running for a three-year term school board trustee position. There are three open positions for this election. The candidates are (in alpha order by last name) as they will show up on your ballot:
Bill Bronson
Please describe your experiences and connection to Great Falls Public Schools.
I am currently a school board trustee, seeking election to a second term. I serve on the board's Budget Committee, as well as the Policy Committee. During the past three years, I have monitored the ELA curriculum development and implementation, and now the social studies curriculum review. I am also part of the oversight board for Central Montana Works!, an innovative effort to enhance career opportunities for young people in our schools. I also sit in on the Collaborative Solutions team of administrators and teacher's union representatives, to be aware of any labor-management issues that may ultimately require Board attention.
I have been personally engaged with our local schools for over 57 years. I am a product of the Great Falls Public School system (Largent Elementary, the "old" Paris Gibson Junior High School, and C.M. Russell High School). My two adult sons are graduates of CMR, and my wife and I frequently engaged with teachers and administrators on our sons' coursework and academic progress.
Over the years, I have volunteered time with our schools and students, including but not limited to judging speech and debate contests, critiquing drama performances, providing job shadowing opportunities in my business, and sitting on scholarship review committees. I also engage with teachers and students on their experiences and get feedback from them on issues and concerns, on everything from curriculum to student behaviors.
What do you see as the most challenging issue facing Great Falls Public Schools at this time? What successes do you see in the programs and teaching delivered through Great Falls Public Schools?
Perhaps the greatest challenge facing our district and our young people stems from factors largely outside of our control: mental health problems, substance abuse, homelessness, dysfunctional families, and physical and emotional abuse negatively impact our young people and prevent many of them from doing their best in school and completing their studies on time and graduating. These are community problems and therefore require a community response. The school district must play a role, including but not limited to monitoring students with issues in these areas, and engaging parents and guardians as much as possible to assist our young people escape these traps and secure their full educational potential.
Despite these challenges, the district has done a great job of trying to meet the needs of a diverse student population. For example: we recognize now that many of our young people are not interested in or destined for college and seek more immediate opportunities in the workforce. We've been encouraging young people to pursue their goals and to do our best to offer the skills and training they need at this level to succeed when they graduate. Examples include assisting those interested in the construction and industrial trades and various health care programs. Ultimately, no student should feel that we are not offering them the programs they need to make a successful transition to their choices in life.
What do you see as the three most important things to achieve by serving as a GFPS Board Trustee?
-Work with community members and organizations to address the challenges referenced in answer to Question (2);
-Support and implement targeted programs to ensure reading proficiency as well as greater success in other basic academic programs such as English language arts, social studies, and mathematics, to ensure our students are getting the best education possible in preparation for work and life experiences in the 21st century.
-Budget prudently for operational and capital expenses, to achieve maximum effectiveness in managing the monies entrusted to us by the public.
What aspect of public-school funding do you think is the most in need of change? As a Trustee, how would you advocate for that change?
Funding of elementary and secondary education in Montana is ultimately based on state legislative policy, as required by our state constitution. In recent years, the legislature has been more proactive in ensuring that we have financial resources available to provide equal educational opportunities to our students. Nevertheless, more needs to be done. Specifically:
-the legislature must adopt more realistic inflationary adjustments to ensure that local taxpayers are not bearing an unnecessary burden in supporting public education in this community
-Specialized targeted interventions that assist with teachers' salaries and health insurance will also be critical for us to maintain a competitive posture in relation to other communities in this state as well as states in our region
-Similar specialized interventions to promote reading proficiency
Great Falls Public Schools trustees must continue to work with our state School Boards Association, which has proven to be highly effective in working with the legislature regardless of which political party is in control. Their pragmatic and innovative approach to promoting public education has accomplished a great deal for us. During the last two legislative sessions, I have lent my support to their efforts and will continue to do so if reelected.
What do you want the community to know about you, your qualifications, and your interest in serving as a trustee of GFPS?
I believe in the goals outlined in the "Education Article" of our 1972 Montana constitution, including:
-a commitment to our young people to help them achieve their full educational potential,
-equality of educational opportunity,
-recognition of the cultural heritage of our indigenous peoples and ensuring that educational goals include the preservation of their cultural integrity,
-the legislature must first and foremost provide a basic system of free quality public elementary and secondary schools, and fund and distribute state funding in an equitable manner; and,
-supervision and control of schools in each school district shall remain vested in a local, elected board of trustees.
Our public education system is the foundation of our democratic society; without it, the work of our forbears will have been in vain, and we will become a "failed state", contrary to what so many have worked so hard for two centuries to prevent.
My several years of experience in local government include working with legislators and the legislative process, lobbying on various issues including public education, tax policy, and others. These skills are essential for a local school board interested in having the greatest impact on state education policy.
Rodney Meyers
1. Please describe your experiences and connection to Great Falls Public Schools.
I have been attending school board meetings for almost two years: Missing only three in that time. During that time I have assisted the board by proof reading all policy changes, in fact, the whole policy, not just what was changed.
Additionally I am the community member on the Technology Curriculum Review Committee. While that is not an active effort, due to more important curriculum reviews underway, that will continue when some of the other review efforts are complete.
Lastly, the first school boards in this country were the parents of the children in the school. They then hired a teacher to do the education while maintaining control of the process. When did we get to the point where the population thinks that the only qualified folks to run for school board are those who have been in education their whole career? And, yes, there are a couple current trustees who have careers outside of the education. I would be just another one of them.
2. What do you see as the most challenging issue facing Great Falls Public Schools at this time?
We do need to be concerned with our student's mental health issues. While we cannot solve the underlying problems (homelessness, neglect, abuse, poverty), we have many programs to help the symptoms and we need to look at innovative ways of changing the thinking of the students so they do not perpetuate the cycle they have seen from childhood.
What successes do you see in the programs and teaching delivered through Great Falls Public Schools?
At the beginning of this school year the district implemented CharacterStrong which is a character development curriculum that focuses on a different character quality each month. The word for that month is incorporated into many aspects of the daily education process with the intent of keeping it front of mind. If we continue that year after year, by the time our students complete their schooling, they will have those qualities ingrained in their thinking.
3. What do you see as the three most important things to achieve by serving as a GFPS Board Trustee?
The first thing we need to do is get back to the core competency of any school district: educating the children. There are things that we are required to teach that may not be needed, especially at the younger ages, that takes away from the time teachers can be focusing on the critical subject areas: reading, writing and mathematics. Studies have shown that unless our students have a strong foundation by the end of third grade, they will struggle with those subject areas through the rest of their educational career.
In line with the first thing, is working with the legislature to ensure that superfluous topics are eliminated or lessened.
The third thing is the whole issue of character as expressed in the prior question.
4. What aspect of public school funding do you think is the most in need of change?
I am trying to understand how we repeatedly get in the position of needing to obtain bonds for major repairs to school buildings when we know all along that such repairs are going to be needed in the future. Why are we not setting aside money for those repairs over the years when everything is running smoothly? This is what I need to do with my own property.
As a Trustee, how would you advocate for that change?
I would like to work with the other Trustees to see how we can begin setting aside monies for that purpose. Yes, it may require a small levy initially, but better a small levy than a major bond issue that still needs to be paid off.
5. What do you want the community to know about you, your qualifications, and your interest in serving as a trustee of GFPS?
In my full time job, my strong suit is my ability to assimilate information from many sources and develop and fine tune approaches to the business issues at hand. In that, as our Business Manager stated, the Great Falls Public School District is a very large business, I would like to be able to apply those same skills to the school district with the intent of turning out a better product: better educated students.
Tony Rosales, PhD
1. Please describe your experiences and connection to Great Falls Public Schools.
I was born in Great Falls, attended Lewis & Clark and East Middle schools, and graduated from Great Falls High in 2010. I am incredibly grateful for the opportunities that GFPS provided me including a strong music program, speech and debate, and rigorous advanced courses taught by exceptional teachers. I earned my PhD in chemistry from the University of Notre Dame in 2019, and, due to the pandemic opening the door for remote work, I reestablished my residency in my hometown. I immediately got involved in this community. I coach debate at CMR High School. I help support and manage my family's scholarship honoring my late father which is awarded each year to a graduating senior. I serve on the board of the GFHS Music Alumni Association, where we are also trying to establish a scholarship program. I am excited to continue bringing my talents and skills to different aspects of our community here in Great Falls.
2. What do you see as the most challenging issue facing Great Falls Public Schools at this time? What successes do you see in the programs and teaching delivered through Great Falls Public Schools?
First, we have an awesome community here in Great Falls. We may not provide the same educational opportunities as metropolitan areas, but the top students we help develop are just as impressive. Unfortunately, our most successful students may not contribute back to Great Falls since some leave for opportunities not available here. This results in a "Brain Drain" on our communities. This problem is compounded with current trends in Great Falls including stagnated population growth, aging population with younger generations leaving, and an increasing healthcare shortage. As the average age of Great Falls increases, more healthcare workers are needed to provide quality care. The net loss of our younger populations opens a question: who will fill these healthcare shortages? Hopefully, those who do remain in Great Falls and surrounding areas will pursue further education and fill these roles.
Our current test scores are a red flag toward that future. As an example from the 2021-2022 school year, elementary schools in low-income neighborhoods have poor assessments (<25% of students are proficient). Two of these low-income schools have only 6-15% of students who are proficient in math, reading, or science. These schools have lower attendance rates: <90% in schools in low-income neighborhoods vs >90% in all other elementary schools. A reasonable solution to these problems is to increase funding. However, these schools spend 15-20% more per student compared to high-performing schools ($13-15k/student vs $10-11k/student). This is an instance where more funding has not yet addressed the challenges in education.
Many blame the pandemic for these challenges, and to an extent this is true. The pandemic increased student homelessness and mental health disorders while also decreasing test scores. However, the pandemic was not the cause, but merely exacerbated the problem. As another example, high school science test scores have declined steadily for the past 5 school years. These educational trends compound strain to our healthcare shortage. Again, are we comfortable with a future where the quality of healthcare is continually threatened by lack of a well-educated community?
3. What do you see as the three most important things to achieve by serving as a GFPS Board Trustee?
First, we set high expectations and ensure all GFPS teachers, students, and parents are aware of their responsibility to achieve these. Billings' new superintendent of schools used the mantra "high expectations and high support". We set high expectations, including in low-performing schools, but then we work with teachers, students, and parents to holistically support them. We don't lead by a top-down approach but instead ask "how can we help?"
The peer-reviewed literature suggests low performance in low-income neighborhoods is associated with a lack of family and community support. Great Falls is not a science, technology, engineering, and math (STEM) poor community. GFPS goals should include increasing collaborations with both hospital systems, both university systems, and the McLaughlin Research Institute. These types of institutions are not common in smaller cities like ours, and we must utilize them to our full advantage.
Finally, test scores have a place in understanding trends in our education system, but they are not comprehensive. A 21st century education system requires us to develop better types of performance metrics. Priority metrics for GFPS should include how many students received a college degree, have full-time employment, or remain in Great Falls at 5-years, 10-years, and longer time points.
4. What aspect of public school funding do you think is the most in need of change? As a Trustee, how would you advocate for that change?
I referenced earlier that schools in low-income neighborhoods spend 15-20% more yet they perform the lowest on test scores. Those schools also have lower student ratios, where one has an average of 9 students for every 1 teacher. These are excellent odds for any teacher to improve educational outcomes, but that does not seem to be the case. Cutting funding, unless necessary, opens the door for worse performance, so GFPS must responsibly steward the $100 million district budget efficiently. The efficiency is hard to assess due to a lack of transparency. For example, the budget includes $40 million allocated for "instruction" including "classroom teacher salaries and supplies". The budgets do not provide detailed use, so a brief analysis estimates the $40 million includes $40-45k/yr average teacher salary and $5-10 million for classroom supplies. This estimate brings more questions than answers: What are our teacher salaries by grade-level, subjects, or schools? What comprises the remaining $5-10 million in classroom supplies and how is that distributed? Many questions arise without a transparent view of funding. To discuss as a community how to allocate our budget, we first need to understand how it has been allocated.
5. What do you want the community to know about you, your qualifications, and your interest in serving as a trustee of GFPS?
I have lived the common journey many students from Great Falls have and will take: graduate high school, go off to college, leave Montana for more education or career opportunities. I pursued a career in healthcare consulting where I have worked with 5 of the top 10 global pharmaceutical companies. Opportunities outside of Montana are vast and we must elect school board members who have personally faced the same challenges our students will such as taking on student loans, going to increasingly competitive colleges, finding a job and career – specially to secure health insurance. Of the five candidates for school board, I am the only one who can best relate to the challenges our students currently face.
Additionally, in graduate school I led outreach initiatives at public and private schools to help students develop an appreciation for STEM. These included showcasing science demos, organizing science fairs, tutoring chemistry, and hosting a chemistry challenge at Notre Dame. I continue to teach in STEM as an adjunct faculty member at the University of Providence.
My experiences helped me develop an expertise in program effectiveness, strategic planning, and relationship building. I consistently and successfully transfer problem solving, research, and adept learning skills to fields that are new to me, resulting in early and valuable contributions. Accomplishments are common among Great Falls alumni who left for opportunities but only a few contribute back to this community. My long-term vision for Great Falls is to establish a society where our prodigal sons and daughters take up responsibility toward the community that helped raise and educate them. This starts in our public schools.
Kim Skornogoski
1. Please describe your experiences and connection to Great Falls Public Schools.
As the mother of a Sunnyside fifth-grader, I'm in our schools every day. Through my work at United Way, I regularly work with teachers and administrators toward the goal of getting every student to graduate on time and prepared for college or a career.
I am currently the board vice chair and the longest-serving Great Falls school board member, joining the board in 2017. I have served on the board budget committee, the curriculum committee, the PIR review committee, the insurance committee and the calendar committee.
I volunteer with Get Fit Great Falls, Kids Education Yes and the Sunnyside PTA.
I'm immersed in education. I try to be a good student – one who studies and asks questions.
2. What do you see as the most challenging issue facing Great Falls Public Schools at this time? What successes do you see in the programs and teaching delivered through Great Falls Public Schools?
Before the pandemic, one in four preschoolers entered Great Falls Public Schools without the skills needed to succeed in kindergarten. Now 40% of preschoolers don't have those skills – not just struggling with their ABCs, or how to count, but skills like being able to stand in a line or ask questions. That learning gap echoes through the grades and will require individualized learning plans and extra effort to help our students succeed.
Last year, GFPS hired 86 new teachers. Recruiting and retaining teachers is a huge challenge for every district in the state and every school in the country. Our teachers are working harder than ever and also face additional challenges with students' behavior. We need to support all teachers and provide quality training to help teachers adapt to these challenges.
Federal COVID dollars that have balanced the budget and made overdue investments in technology, curriculum and academic supports must be spent by 2025. It will be challenging to continue to close the achievement gap and to protect staff without the extra funding.
Beyond that, our schools are combating homelessness, hunger and substance abuse.
Our students have so many amazing opportunities – whether it's in music or medical prep. GFPS leads the state in providing dual enrollment classes, allowing students to earn college credit or technical certificates that will help them land good-paying jobs upon graduation.
As a parent and as a trustee, I appreciate that Great Falls Public Schools sets bold goals for student achievement and is constantly looking for innovative approaches to improve education for all students. Paris Education Center is a model for alternative high schools. The Immersion Program uses Native American history and traditions to teach students history, science and math. Starting in middle school, students build, market and sell products through the consumer technical education programs.
3. What do you see as the three most important things to achieve by serving as a GFPS Board Trustee?
My priorities as a trustee are student achievement, recruiting and retaining quality staff and student mental health.
Our school district strives to improve education at every level and for students of all abilities. Our schools and staff are constantly looking for new ways to reach struggling students and opening doors for excelling students to learn new material. As trustees, we can keep a focus on student achievement and provide tools, including curriculum and staff training.
Just as other employers are struggling to hire, our schools are challenged to find teachers, janitors, paraprofessionals, food service workers and aids. GFPS has done an amazing job recruiting amazing employees. As trustees we can support our staff, not only through needed and deserved pay raises, but also providing a supportive environment, training and staff wellness programs.
Since August, 75 GFPS students sought help at the Benefis ER after suicidal thoughts or actions. And nearly half of those students were sixth-graders. Our schools quickly responded, first by working with the hospital and parents to share information about these incidents with school staff to provide wrap-around supports for struggling students. Second, GFPS is in the process of screening all sixth-graders, with their parents' permission, to identify students who are depressed or have anxiety and connect them to resources. Mental health counselors are training students in our middle and high schools to identify students who may need help. As trustees, we need to make sure these efforts continue to grow.
4. What aspect of public school funding do you think is the most in need of change? As a Trustee, how would you advocate for that change?
For the last two years, our budget has been kept afloat by one-time federal funds needed to respond to the adverse effects of the pandemic. I appreciate the district's conservative approach to using those dollars, investing in technology, curriculum, teacher training and staff to provide academic coaching.
All that said, the current funding model is not sustainable for any district in the state. The maximum cap set by the state spends $1,400 less per student than the national average. On top of that, Great Falls spending per student falls $1,500 below the state average. When the federal COVID response money sunsets in a year, Great Falls will once again need to look for more than $1 million in cuts every year.
There will be an opportunity in 2025 to assess the state cap, and I hope to see significant change at the state level. We also need to continue to build trust with our local residents so that we can see continued local support of school levies.
5. What do you want the community to know about you, your qualifications, and your interest in serving as a trustee of GFPS?
Diverse perspectives are important on any board. Through my time on the board, we have gone through redistricting, constructing new schools, naming a new superintendent, COVID closures, updating curriculum and responding to the pandemic learning loss and managing additional federal funds.
I am the only board member who is also the parent of a public school student. Having a parent's voice when making decisions for our students is critical.
I am a lifelong advocate of public education. Through my work, I have seen education and educators change the lives of many students facing significant challenges. I truly believe public education is a cornerstone of our community and of our country. The GFPS mission and vision reflect my view of public education's purpose – to successfully educate all students to navigate their futures.
Amie Thompson
1. Please describe your experiences and connection to Great Falls Public Schools.
I've served one year as a school board trustee. I have been volunteering in classrooms and for Great Falls Public Schools for 17 years, served on PTA boards for nine years and served on the Superintendent's Parent Advisory Panel for four years. My husband, Scott, and I have two daughters, Lizzie and Hallie, who graduated from the district and benefited from participating in many extra-curricular activities. They are currently in college studying in fields they found a passion for during their years at Great Falls High.
My passion for public education stems from my years of volunteering in classrooms and believing that every child deserves an opportunity to learn. When I volunteered in my girls' classrooms, I helped the kids who needed extra math and reading work. I've seen the balance teachers have to find to teach both ends of the spectrum, and I understand how important a teacher's relationship can be for students. Sometimes a teacher is their only advocate for educational support.
Through my years on PTA, I planned carnivals, helped with yearbooks and streamlined a classroom grant system, to name a few ways I have helped our schools. I've evaluated teacher grants and helped sell truck raffle tickets since the fundraiser's inception for the GFPS Foundation, judged speech and debate and science fairs and spent countless hours helping sports teams through the years.
2. What do you see as the most challenging issue facing Great Falls Public Schools at this time?
The mental health of our students is the most challenging issue we are facing right now, and the shortage of mental health access for those who need it is making a difficult situation even more critical.
It is difficult for students to find success in the classroom when they are dealing with mental illness and depression. These issues are often compounded by substance abuse and/or physical abuse and homelessness.
Many of the district's community partners came together to address these topics earlier this month at the School Safety Forum, part of No More Violence Week. I appreciate the efforts of our community members, including Alliance for Youth and the SRO program through the Great Falls Police Department, and others who are working to protect the students.
Our students are also helping each other. The Great Falls High students formed The I Am Bison group that is working to improve culture at Great Falls High. It's about inclusion, one of the founders recently told me. Students from every culture, race and gender should be respected. She is already seeing a difference in the way students treat each other in class.
She is also a part of the Peer Mentoring Program where students help other students who may need more help due to anxiety, depression or even suicidal thoughts. These amazing students can reach their peers in ways adults can't, and they can urge the struggling student to get help from a teacher or counselor.
These and many, many other programs are helping to meet our students where they are, but it is clear to me that the District needs more community support to help serve the students who are the future of our community.
What successes do you see in the programs and teaching delivered through Great Falls Public Schools?
Success is different for each student and getting a chance to see the behind-the-scenes efforts this past year, I can appreciate how innovative and thoughtful our administration, teachers and staff are to meet each student where they are at.
Everyone can see the success in the Excelling in Education program each spring. On May 3, 33 distinguished scholars and 66 educators who inspired them will be honored. Success for these and others who will graduate comes in the form of scholarships, high test scores and prominent college acceptance letters.
But success also looks like early high school graduation to pursue a career in technical education, or graduating with a certificate in welding at Great Falls College MSU before graduating from high school. For others, success is walking over the stage at graduation and receiving the first high school diploma in the family.
3. What do you see as the three most important things to achieve by serving as a GFPS Board Trustee?
Our public education system is the foundation to our city's growth. So, for me, the priority is getting students across the stage. My top three priorities are to eliminate the barriers that keep some of our students from graduating:
Mental health of our students and the common underlying family issues, including drugs, homelessness and food insecurity.
Continuing to partner with the community to find win-win pathways for our students to succeed while also meeting the needs of the Great Falls workforce.
Retaining and recruiting our teaching staff. Having top teachers is key to a strong district and a bedrock to a strong community.
When companies recruit to Great Falls, a top candidate wants to make sure the school system is good. When businesses look at planting roots here, they need to know there is a workforce ready to help them succeed.
4. What aspect of public school funding do you think is the most in need of change? As a Trustee, how would you advocate for that change?
I appreciate how fiscally responsible the district is. In the past few years our budget has been about $1.8 million short. About 80% of our funding comes from the state, and that last 20% is community buy-in. The funding formula only works if a district sees significant growth or decline in student enrollment. When enrollment is steady, like it is typically in Great Falls, it leaves the district in a position where inflation increases aren't covered by the state's money.
Explaining complicated rules and funding formulas is difficult. KEY has done a great job with targeted and clear messaging, and we need to keep hitting on those messages. Our community needs to understand what we can gain or lose when we choose to fund or not fund that extra 20%. I have helped with KEY's efforts throughout the years, and as a professional communicator who has volunteered at every level within the district, I will continue to do that.
5. What do you want the community to know about you, your qualifications, and your interest in serving as a trustee of GFPS?
I've been the communications coordinator with NorthWestern Energy for nearly six years after spending 20 years in journalism, nearly 10 as an editor at the Great Falls Tribune. I have a bachelor's in journalism and history from the University of Montana and a masters in organizational leadership from Gonzaga University.
I'm passionate about student success, teacher support and our community.
During my years on the PTA, I put more than 50 hours a year into planning school carnivals to give families a fun and free night of entertainment and once spent closer to 100 hours putting together a middle school yearbook when none of our overworked teachers could support the effort. I couldn't bear the thought of the class not having that keepsake.
I'm not afraid of hard work, and I understand the many complexities of the school system. Getting to look under the hood this past year confirmed my assumptions that improving Great Falls' school system is a very gray endeavor.
It is not black and white, and there are a lot of factors that go into student success.
I hope the voters will give me three more years, as I feel I am just getting my feet wet in this role, and I have much more to offer our school district and the community of Great Falls.